Call for #NewMedia&PublicArt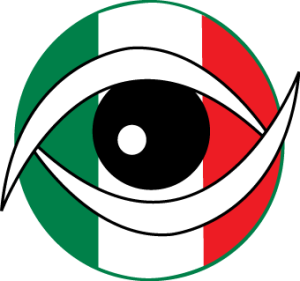 The Winner Project of the

 

R.O.M.E. #NewMedia&PublicArt Prize 2015

 

is
International jury >>>
Francesca Castagneto, Raffaele Golino, Vittorio Fiore, Aggeliki Tsekeni, Michael Dotolo, Sofia Borges
Point of view >>>
"The Project results very articulate in the script and in the choice of iconography that stresses, enhances and interprets the architectural language of the building, while maintaining adherence to the architectural elements and interpreting the decorative apparatus in volumetric sense. Even the choice of music that accompanies the various phases of graphic design is consistent."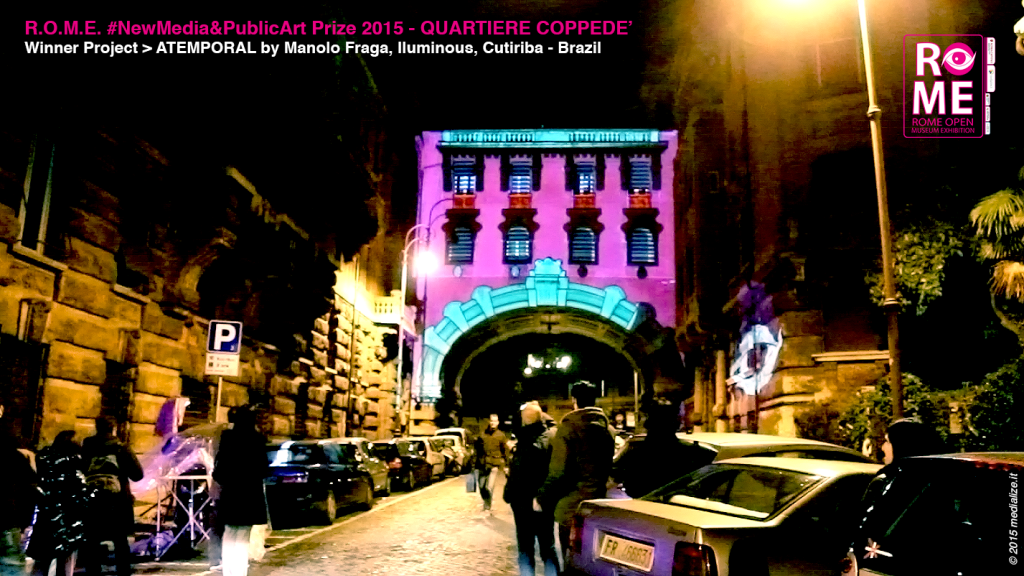 Second place:
Crossing Bridges by Roberto Gutiérrez Palma / Mexico City – Mexico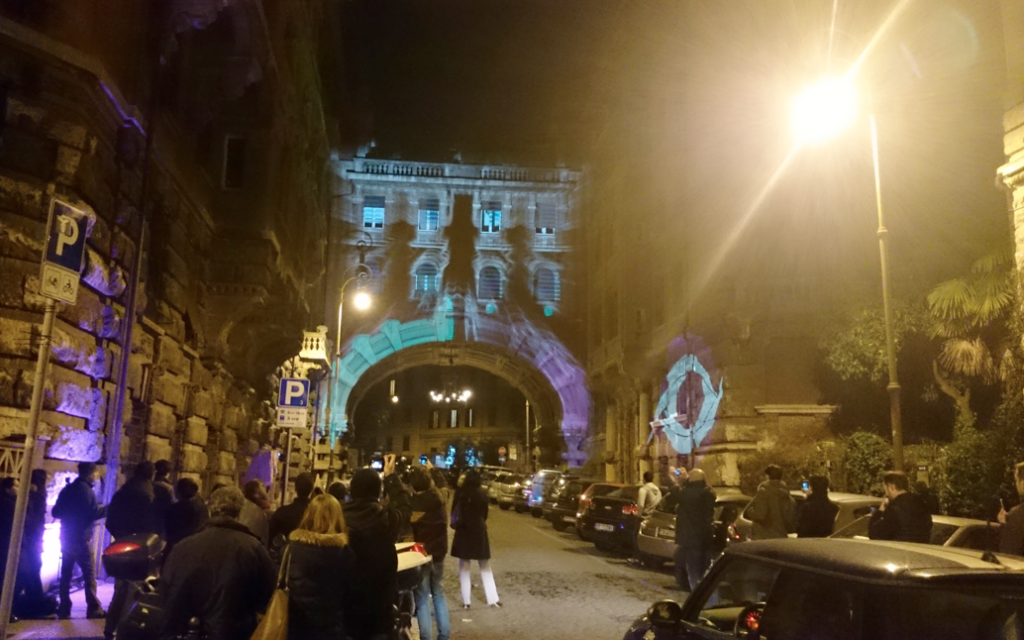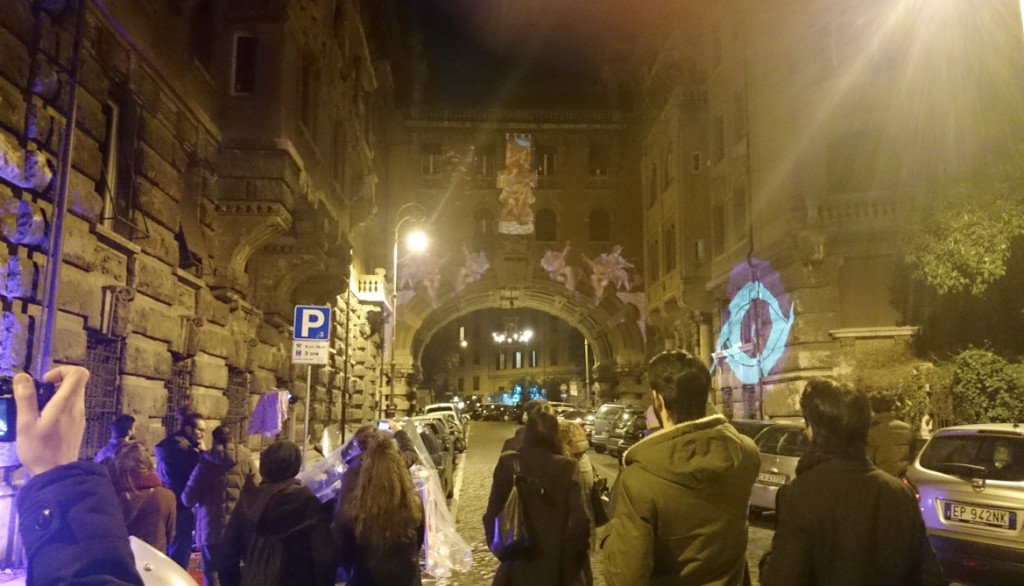 ____________________________________
medialize.it launches a Free & Open Call for #NewMedia&PublicArt to dress urban architectures with light and sound landscapes.
Participants and collectives from all over the world and of all ages are invited to design an architectural videoprojection mapping content on the Theme of the Open Museum as the expandend and augmented space in the relation among new audiences, emergent technologies, urban landscape and cultural heritage.
The selected location for the applied artworks is the Door of Coppedé Quarter in Rome seen from Via Dora – Piazza Mincio.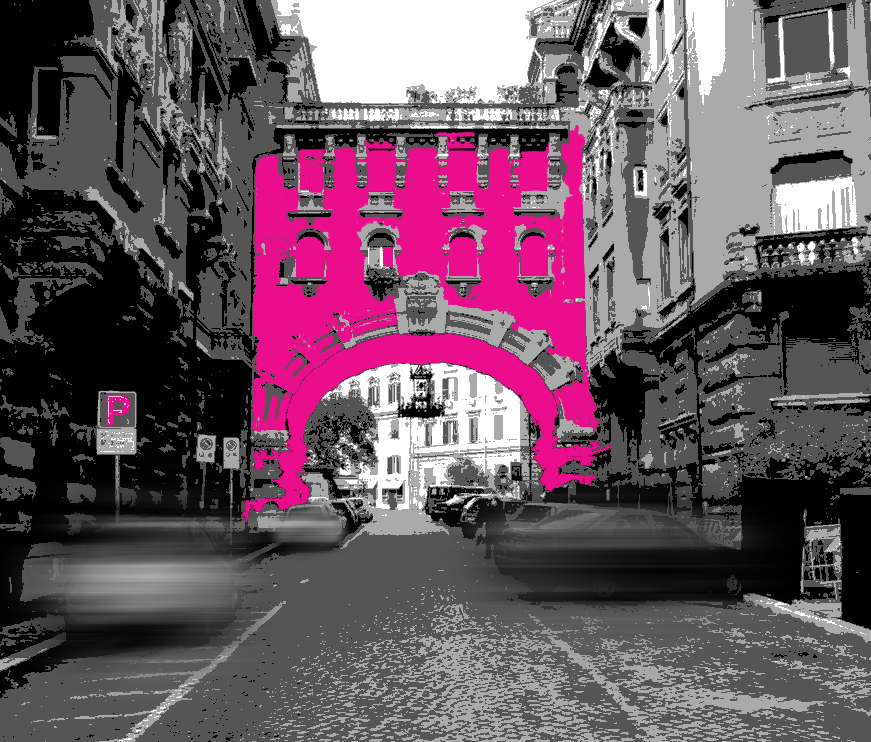 ---
TIMELINE
Material can be sent to the email address call4art@romeopenmuseum.org
Artworks can be sent until February the 14th, 2015. Applications arriving after the deadline will be excluded for objective organizing reasons.
22 February 2015 - Selection of the 10 artworks which will be exhibited in the R.O.M.E. venue at Quartiere Coppedè.
23rd of February - Exhibition of the 10 artworks selected by the Call's jury composed by experts, university researchers and teachers, masters from academies of fine arts, theoricians and institutional representants.
28 February - Announcement of the winner Project.
The winner project will be prized with the Resolume Arena 4 Boxed Version Software by Resolume of the value of more then 700€.
The selected artworks will be announced through the channels and website of RomeOpenMuseumExhibition on 22nd of February and will be performed on the 23rd of February at the R.O.M.E.'s Quartiere Coppedé 's location of Via Dora, Rome City.
---
The application material will be carefully stored in the ROME OPEN MUSEUM Exhibition archives and can be uploaded on R.O.M.E.'s related crossmedia platforms with the unique aim of giving visibility to the artists realizing the works.
The intellectual property of the material presented is copyright of the relative authors. 
---
MATERIALS FOR THE APPLICATION
The composition applied for the videoprojection mapping should be sent in a .mov format (Quicktime) with the following resolution:
Width = 1.280 px
Height = 1.650px
The proposed material has to be presented into the requested resolution and has to be adapted to the facade's outline (Coppede_outline.png file) available in the download material.
Here You can download the material available for the location of Quartiere Coppedé containing: a picture of the building and its outline (materials ).